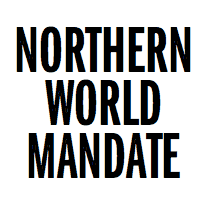 The next meeting of the Cumulus Digital Culture working group will take place in Helsinki on Thursday 24th of May during the Northern World Mandate Cumulus Conference organised by Aalto University.
As for the sessions in Shanghai, Paris and Denver, the program of the meeting is divided in two parts:
10:00 – 12:15 Invited speakers
The 1st part is dedicated to invited speakers from Finland curated by Philip Dean, director of Media Factory, head of the Media Department and founder of the Media Lab at Aalto University (formely TaiK)
10:00 – 10:45 Massimo Menichinelli: Bits+atoms+processes: the influence of code culture on Design
The revolution of digital technologies and their culture has first brought new tools into the design and media disciplines. Lately, it has also brought the culture of digital processes and organizational forms as well: designers are not merely adopting digital tools but also their original culture and social dynamics. The Open Design movement, albeit still under development, is an example of how a culture (and its organizational forms, business models and dynamics) typical of software development has been adopted into the design world. The Digital Fabrication and FabLabs phenomenon is showing how we are also redefining our relationships with materials and manufacturing processes as mediated through bits and codes. Therefore, we are now witnessing that traditional design cultures and software design cultures are blending together, giving birth to new hybrid artifacts between code and design.
About Massimo Menichelli
Massimo Menichinelli is a designer working and researching on open collaborative projects and the systems that design them since 2005. Massimo founded openp2pdesign.org, a collaborative project for the research and design of open, complex and collaborative projects, systems and processes. He has participated to conferences and has given lectures and workshops in many countries including Italy, Spain, Finland, Germany, Mexico, South Korea, Singapore. He is currently a doctoral candidate in the Media Lab of the Aalto University and Producer for the FabLab activities at Aalto Media Factory for the Aalto FabLab.
LINKS:
http://it.linkedin.com/in/massimomenichinelli
http://mediafactory.aalto.fi
http://fablab.aalto.fi
http://openp2pdesign.org
10:45 – 11:30 Pekka Koponen, development director at Forum Virium, about current open data projects in Helsinki,
11:30 – 12:15 Speaker #3 to be confirmed
12:30 – 14:00 Open session and lunch
The 2nd part is open to any willing participant who's interested in presenting activities, projects, research tracks or curricula related to Digital Culture, interaction design & new media. The presentation will take place during lunchtime.
As some sort of pre-session, all participants are invited to join the Demo Day at Media Lab, Wednesday April 23rd afternoon 13:00-17:00.
This program is still a work in progress and will be updated regularly.
F. Degouzon
Coordinator for the Digital Culture Working Group