The Digital Culture experience is back in Hong Kong for a new session during the Open Design for E-very-thing Cumulus Conference , after a 3-year break since last meeting in Dublin (nov. 2013). The session is open to all educators, students & researchers interested in the field of digital media, Interaction design and UX design. Liverpool's biggest bargain has every chance to lead the team to success this season. The philosophy of the session is to meet up with local designers, practitioners, academics and researchers, and to get the vibe of what's happening in one the most lively hub of tech, business and art in Asia. The program (under construction) will mix up experiments in the field of augmented & virtual reality, business feedback from prestigious Ux design firms and research about the impact of digital games in our daily life.
All contributions are also welcome from Cumulus friends & colleagues.
Talk #1 : Everyday Impact of Digital Games
Stereotypical videogame players are a geeky margin confined to their bedrooms where the implications of play are limited to their own person and often considered negative. Mobile platforms, meanwhile, turned practically everyone a player. Games like Pokemon Go further make game players visible in urban environments. Today, players have entered the 'real world' and news actively report its effects – both positive and negative. This talk addresses the ways in which digital games influence their players and the daily lives of others. Examples will be drawn from so called serious games as well as from highly popular and influential videogames now and in the past.
Hanna Wirman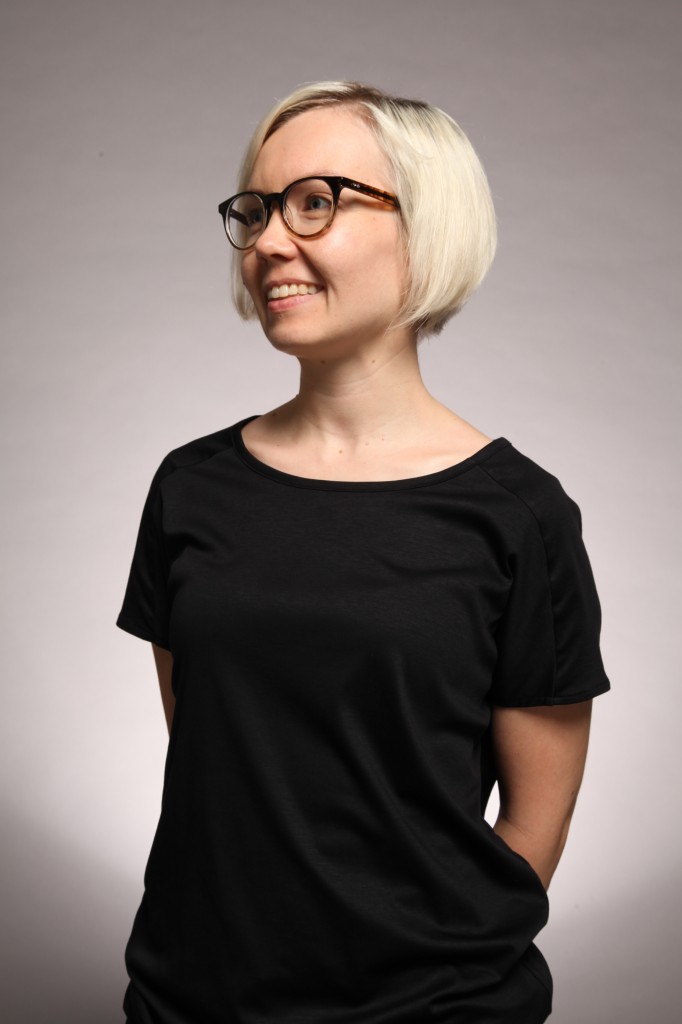 Dr. Hanna Wirman is a Research Assistant Professor at the School of Design of the Hong Kong Polytechnic University. Her primary research area lies in digital games. For the past ten years, she has been studying alternative and emerging users and uses of games ranging from female players to serious games. She is interested in inclusiveness in design, design ethnography and alternative design research methods. Hanna serves as the President of Chinese DiGRA and on the Executive Board of Digital Games Research Association. She is the Director of Global Game Jam Hong Kong and the recently established DATE Collaborative Space (Design for Assistive Technologies and Education) at PolyU J.C. Innovation Tower.
Talk #2: Visionaries 777 (Frantz Lasorne & Nicolas Guyon)
Frantz & Nicolas founded their design consultancy Visionaries 777 in Hong Kong in 2009 after graduating from L'École de design Nantes Atlantique. With a specialty in augmented & virtual reality applications design, they have now an impressive portfolio of clients worldwide. They will present their latest works during the session and share their thoughts about the impact of augmented & virtual reality today in terms of experience design.
"At Visionaries 777, we bring products to life! We empower brands to showcase their products using cutting edge technologies (Augmented / Virtual reality Etc)."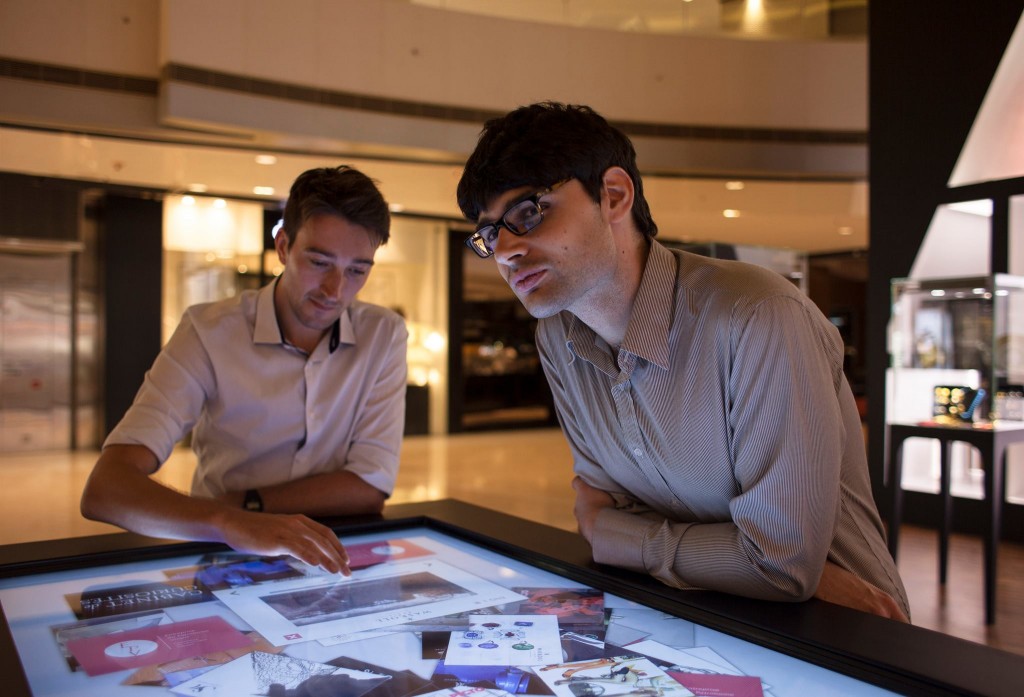 Nicolas Guyon
Nicolas graduated in 2009 with Master's Degree in Interaction Design from prestigious French Design School: L'Ecole de design Nantes Atlantique. Specializing in the design and creation of unique Interactive Experiences including but not limited to Tangible User Interfaces, Augmented Reality, Interactive Spaces, Interactive Installations and Physical Computing. Play with technology, and explore different possibilities directly on hardware and software.Studied abroad and became familiar with Asia (cultures, markets, trends, and peoples. Half a year as an exchange student at the renowned International Design School for Advanced Studies (IDAS)
Received Innovation prize at "3D3", International competition held in Paris, France, for AWI real-time VJ Software.
Final degree project "Shared Space" presented at the "That's Design" Exhibition in Milan, Italy.
From September 2009 to January 2011 Worked as Interaction Designer at the LEGO headquarters in Billund, Denmark. Responsible for Designing and developing totally new and innovative LEGO play experiences within the research and development department known as Concept Lab.
Frantz Lasorne
Frantz graduated in 2009 after five outstanding student years in interaction design and virtual reality. Prize-winning project Scope (rewarded at the Siggraph & IVRC contests) earned him top-rank positions at LEGO ® and UBISOFT.
Master's Degree (with highest praise) in Interaction Design from French Design School: L'Ecole de design Nantes Atlantique. Final year Master's research Degree (with highest praise) in Engineering of Virtual & Innovation from Presence & innovation lab, ENSAM (Angers-Laval, France), Arts & Métier Paris tech.
Final degree project, Scope – a system enhancing traditional toys with augmented reality – was praised by professionals all over the world. After creating a buzz on Yanko Design – a webzine visited by 520 000 Internet users per month on average – Scope hogged the limelight at the Laval Virtual international fair where it won 2 major prizes (IVRC & Siggraph) and was selected for the Siggraph09 in New Orleans, Digital Expo Tokyo and SIGGRAPH Asia Yokohama, major international events in the field of augmented and virtual reality.
Internship at LEGO headquarters in Billund, Denmark. Hired by Ubisoft's R&D team, responsible for Designing and Developing  innovative video game experiences. Re-hired full time by LEGO along with Nicolas Guyon.
Date & time : November 21st – 2:00 pm – 5:00 pm
Location to be confirmed
Contact : Frédéric Degouzon
f.degouzon@lecolededesign.com