Overview of Digital Culture Working Group Cumulus Denver 2011
UPDATE : Final timetable online, see below for exact timing of the session, Sep. 12. added presentations by Michael Mages and Joy Sikes to the program, Sep. 6. Digital Culture in the United State recognizes that we are in the midst of a revolution.  At the start of this revolution there was a great deal of hype around media "convergence" — where the web would intersect with traditional broadcast medium and the "new media" would be born Disney Princess 2-Medium commercial.  But now it is clear that the future won't be so easily defined.  Instead we see a multitude of different possibilities as designers and developers create new products and services from online "mash-ups" to multi-device cloud computing services, social network based gamesKeswick, and products that connect to everything and get multiple generations involved in advanced technology in new and exciting ways. We recognize and embrace this complexity as it becomes imbedded in endless inherent possibilities. Join our Cumulus Working Group – Digital Culture and engage in discussion and interactions from around the world. Fred Murell,  Chair of Communications Design, Rocky Mountain College of Art and Design Date of the session : September 29th 2011, 10:00 a.m to 4:30 p.m
Provisional program
1st part (10 a.m – 3:30 p.m) : the speakers
10:00 a.m – Complexity and confusion in cyber spaces Presenter : Rafael Fajardo, Associate Professer at University of Denver, Colorado. Rafael Fajardo will explore the tensions that exist at the intersection of design and emerging digital practices and the imlications those tensions have for learning and teaching contexts. Rafael Fajardo is a designer, researcher, and educator at the University of Denver, Colorado. He is the founder of SWEAT, a loose collaborative dedicated to the creation of socially conscious videogames. He is Co-Principal Investigator at P4 Games, a project sponsored by the US National Science Foundation to explore the making of games as a holistic pedagogy in secondary schools. He is Associate Professor with a dual appointment in Electronic Media Arts Design and in Digital Media Studies. Fajardo currently sits on the board of advisors of Games For Change and of the International Digital Media and Arts Association. http://www.rafaelfajardo.com/ 11:00 a.m – Tools for Designers: Inventing the Future with Stories Presenter : Hugh Graham, Director of User Experience, The1stMovement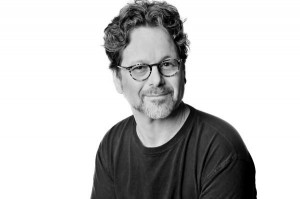 As our society goes through a period of significant transformation, the role of the designer should and must evolve as well. The increasing overlap between communication, interaction, product, and environmental design demands a shared vocabulary and a coordination of approaches. Increasingly, designers are leading the charge in advocating for integrated, systems-based approaches to support interdisciplinary initiatives. Storytelling and visual narrative techniques are an essential tool for designers working on complex initiatives. Not only do they help in developing a shared understanding of goals and objectives within members of the team, they also provide a framework for transforming research into ideas, concepts, and prototypes. Stories serve both an interpretative and generative role in inventing the future. This session will provide some history and background on how stories can be used by designers and other team members to spur creativity and effective communications. Attendees will be encouraged to interact and offer their thoughts on how storytelling and design can help to make complex systems more usable, useful, and desirable. Bio : As Director of User Experience for The1stMovement, Hugh Graham focuses on connecting clients' strategic goals with opportunities to engage and interact with their target audiences. He oversees the research used to inform the design process and utilizes stories to create compelling and engaging environments, real and virtual. As a design strategist and interaction designer, Hugh is an advocate for the use of people-centered research, prototyping, and facilitation to help organizations develop and implement innovative ideascheap bounce houses, with a focus on using story-centered approaches to provide interdisciplinary teams with new tools that encourage rapid, iterative design and development. Prior to joining The1stMovement, Hugh was the Director of User Experience for Sapient Corporation and Director of Content Strategy at iXL. Hugh lives in Denver with Artist/Illustrator Hadley Hooper and Maddie the dog. 12:00 a.m – Sketching and Low Fidelity Prototyping for Digital Experience Design Presenter: Michael Arnold Mages, Digital Design, College of Arts & Media, University of Colorado, Denver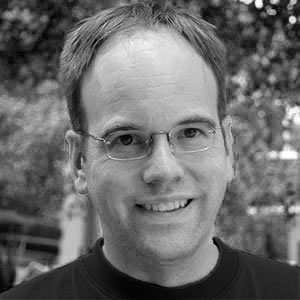 In the commercial world, working quickly and cheaply is a necessity. In the US, where design education is first considered a pathway to professional practice, the least expensive and quickest prototyping tool, the sketch, is frequently underemphasized in favor of more seductive, more replete digital prototyping tools. In a culture where students often feel pressured to fill portfolios with "camera ready" versions of websites, mobile applications, and information visualizations, the sketch is viewed as lacking value in the design process. In some cases, students become so immersed in the software development process, that they lose sight of the value and the role of design in development. The instinct of the student is to do minimal pencil-and-paper sketching and move to digital prototyping tools as quickly as possible. While this might be desirable in a commercial culture where final deliverables need be produced rapidly and with as little expense as possible, it is not the only workflow used in professional practice, and perhaps not an ideal workflow for education. Drawing from commercial software development methodologies like Agile, and RAD, we propose to refocus interactive coursework upon iterative sketching and low-fidelity prototyping, centered on principles of radical simplicity, and creating functional processes to support human goals. By shifting emphasis from the final deliverable to the process itself, it is hoped that students will be able to focus more clearly upon the central domain of designing software experiences: the human, business and process problems themselves, rather than the spurious focus on production of seductive "skins" for minimally functional software. The primary goal of this focus on process being: the intended user experience maps as closely as possible to the perceived user experience. This presentation will show examples and a case study of interactive design courses centered around sketching and low-fidelity prototyping. Bio: An interaction designer and educator, Michael has lectured widely, and has served on the jury for the Association of Internet Researchers conference series since its inception. Bridging the gaps between theoretical, creative, and business practice, Michael has taught Interaction Design approaches to design, computer science, business, and art students at the University of Denver, Rocky Mountain College of Art + Design, and the University of Colorado-Boulder. Currently Michael brings his approach to human-centered interaction and experience design to The University of Colorado-Denver. His clients have included Oracle, StorageTek, Seagate, and NIIT in Bangalore. 2:30 p.m – Conversations, Connections, and Change Presenter: Joy Sykes – EffectiveUI The surprising role designers play in connecting businesses with their customers and why this new dialogue is critical for responsible change. Joy takes you through the process of how she manages and directs her team through presenting and implementing complex projects at EffectiveUI by allowing the audience to experience first hand how the process of conversations, connections and change takes place in the world of business. Bio : Joy Sykes is Director of Customer Insight & Research at EffectiveUI, a user experience design agency located in Denver, CO. Joy, and her team, work to integrate the voice of the customer into the design and development of digital products and services. Clients include B2B and B2C fortune 500 companies across industries such as financial services, energy, aviation, and home fashion/style. She has also work with various US governmental agencies. Joy holds a Master's degree and Doctoral degree in Design from Carnegie Mellon University.
2nd part (3:30 p.m – 4:30 pm) : the doers
Digital Culture Open Session 3:30 p.m : Visualizing the students' study projects (context digital culture) Presenter : Ms Pipsa Asiala – Producer/ Tutor/ Teacher – Aalto University/ School of Art And Design/  Department of Media/  Media Lab 4:00 p.m : Introduction of the Communications Design department at RMCAD by Fred Murrell and David Bieloh 4:30 p.m : Closing speech by Fred Murell. You would like to share and to discuss about a research program, a project, a curriculum related to the topic of this working group ? Just send us an email to register for a 20 minutes presentation at f.degouzon@lecolededesign.com. No frills no chills. You need to register for the Cumulus Denver conference in order to participate to the working group session. The Cumulus conference is organised by the Rocky Mountain College of Art + Design.